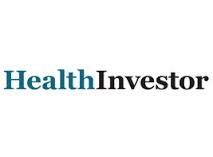 Article from HealthInvestor – Northern Exposure
Northern exposure
Northern Ireland is often overlooked as an area for investment in care, but the integrated model of care so many wish for in England is in place already in the region, finds Luke Cloherty
At first glance, it would seem the care sector in Northern Ireland is in some degree of peril. Independent Health &Care Providers (IHCP) – the care home and home care sector trade body in Northern Ireland – recently calculated that fees in Northern Ireland for nursing care are currently £85 per resident, per week below the fair price of the care. This is before the effect of the National Living Wage (NLW), which would need a further £30 per resident, per week.
Then in May 2015, it was announced that consultations would take place over the possible closure of 10 state-run residential care homes. However, in November 2015, financially-troubled care home provider Four Seasons Health Care announced it was to close seven care homes in Northern Ireland. This prompted health minister Simon Hamilton to ask the Health & Social Care Board – the commissioner in Northern Ireland –  to "halt and review" the consultation on state-owned care homes. "Some of these proposals to close some [state-run] homes were predicated on spare capacity within the independent sector," Hamilton said. "When some capacity within the independent sector is being reduced, I think it's only right and proper that we pause and reflect and carefully consider the implications."
O'Kane Commercial director Mark O'Kane agrees that the care sector is struggling a little in Northern Ireland. "The major story in recent months has obviously been the Four Seasons closures," he says. "They are the biggest operator in Northern Ireland and while three of the seven care homes were bought and kept going by local operators, four did still close."
O'Kane feels the real difficulty in Northern Ireland lies in the lack of private pay patients offsetting local authority ones. "There's just not the same level of affluence in Northern Ireland as there is in, say, the South East of England," says O'Kane. "You have far less private pay patients in Northern Ireland than in other areas of the UK. Local authorities are much squeezed and providers can't justify losing hand over fist. Therein is where the problems begin."
Indeed a look at poverty and social exclusion in Northern Ireland suggests O'Kane's thoughts that lack of affluence affecting private pay cross-subsidising are right. The Joseph Rowntree Foundation's (JRF) recent document 'Monitoring Poverty and Social Exclusion in 2016 Northern Ireland' finds that Northern Ireland has lower average pay than Great Britain. In 2015, the median weekly pay in Northern Ireland was £382, compared with £427 in Great Britain.
Another issue is that Northern Ireland has a fixed regional tariff, which is set by the Health & Social Care Board. It does not allow trusts the flexibility to recognise the different costs of care provision according to the complexity of resident need. Care providers who care for people with high levels of dependency, such as those requiring specialised dementia care, complex nursing care and end of life care, receive no differential.
There is also a regulatory requirement that "35% of all staff must be registered nurses in a care home with even one patient requiring nursing in Northern Ireland" an unnamed source says. "This requirement, combined with a national shortage of nurses, often means care homes outsource to more expensive agency nurses. The staffing costs of a typical mixed nursing and residential home are thus far higher in Northern Ireland than elsewhere in the UK."
Moreover, Northern Ireland is often forgotten in political commentary. For instance, even the term 'Brexit' fails to actually address the state's existence in the EU referendum debate. 'Brexit', or should I say, 'Ukexit', could have a major impact on care in the region though. For starters, there is the obvious point that Northern Ireland shares a border with the Republic of Ireland – an EU and Schengen member. O' Kane notes that much trade is done with the Republic in general and that, particularly in regions that border the Republic, such as Derry/Londonderry and the West of County Tyrone, the situation could cause lots of problems, particularly with the current 'soft' border between the two. This could impact on government profits and thus on funding to the health and social care sector.
JLL's Gary Watson thinks the impact would be minimal though. "The impact on day-to-day activities of most operators is unlikely to be impacted too greatly, possibly with the exception of added visa/work permit issues, likely to arise for the considerable non-national workforce (EU and non-EU) and who make up significant proportions of the health and social care workforce (private, voluntary and public)," he says.
Indeed, negatives aside, there are positives to Northern Ireland as an area for investment. The very existence of the Health & Social Care Board is remarkable. It is a genuinely integrated body, which derives funding from the Northern Ireland Executive (currently £4 billion per annum) and works with both health and social care trusts in the region. Much is being made in England of the decision in Manchester to devolve responsibility for the health and social care budget to a new Greater Manchester partnership, but one need only to look to Northern Ireland to see such a system already in place. It is slightly indicative of the general British view to not look across the water to see what joined-up care would look like, but instead wait for it to happen in a major English city.
There is also a lot of room for consolidation. Four Seasons is by far and away the largest independent care provider in Northern Ireland with 63 care homes in total. Thereafter, Runwood Homes – with seven homes – is the second largest operator. From then, it's the usual mom and pop operators. Watson feels "there is a real case for investment in, and consolidation of, the existing stock in Northern Ireland". "By operators and investors demonstrating commitment to and investment in the sector, the demographic demands and current inequities in health outcomes for the Northern Ireland population can only be delivered and improved," he adds. For example, tariff negotiations could be become easier and, as the market already commissions on an integrated basis, that "should mean more immediate prospects for greater and innovative collaborative initiatives, resulting in greater financial efficiencies and better patient outcomes".
The fact is, though, investors tend to be put off by uncertainty in the main and flat turned off by that which they do not know. With Four Seasons floundering financially and everybody waiting to see whether it is to become the new Southern Cross the Northern Irish market otherwise mostly made up of mom and pop ventures, investors will be reluctant to invest. As the push from the Northern Irish government to close some state-run homes suggests though, there is commissioner appetite for more independent providers to enter the space, if anyone is brave enough to take the plunge.