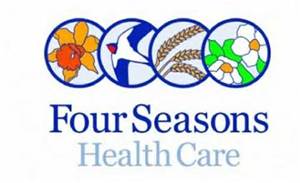 Four Seasons' Q1 results 'ahead of expectations'
Four Seasons' Q1 results 'ahead of expectations'
The UK's largest care home provider Four Seasons Health Care Group has announced increases in revenue and ebitda in financial results for the three months ended 31 March 2016.
Ebitda increased at the financially troubled firm by 67.3% on the previous quarter to £9.2 million (Q4 2015: £5.5 million) and 5.7% on the first quarter of last year (Q1 2015: £8.7 million). Revenue jumped 4.3% above the previous year's first quarter to £171 million (Q1 2015: £164 million).
Occupancy across the group's care homes in the quarter increased 2.2% on Q4 2015 to 87.5%, while it ended Q1 2016 with over £50 million of cash, "consistent" with cash in the preceding three quarters.
The group's results statement said it will "continue to sell assets that are loss making, underperforming or not core to the business".
Four Seasons chairman Robbie Barr said: "Performance for the first quarter of 2016 was ahead of expectations. The group has benefitted from continuing positive momentum that began towards the end of 2015, both in terms of further improvements in the group's quality and stronger operational and financial performance."
Earlier this year, Four Seasons posted disappointing results for the financial year ended 31 December 2015. In those results, ebitda for the year was down 38.7% to £38.7 million (2014: £63.1 million), while gross profit was down 31.1% to £51.1 million (2014: £74.2 million).
The provider's future has been the subject of intense speculation in recent times with ratings agency Moody's downgrading its bonds' value further into junk status in 2015. Moody also added that the firm was in danger of running out of cash by June 2016.