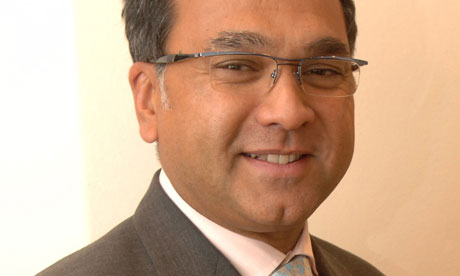 HC-One care homes acquired for £477m
Court Cavendish, which has been managing HC-One care homes, has joined up with two investment companies, in a deal to acquire its parent company NHP for £477m.
HC-One was formed in 2011, when it took over a third of Southern Cross's homes after the company collapsed under £50m of debt.
Formation Capital in partnership with Safanad, a global investment firm, and Court Cavendish, the management team at HC-One, have signed a binding commitment and the deal is expected to complete this month.
NHP, which comprises 275 properties, including the UK's third largest care provider HC-One, will be acquired for £477m.
This brings total recoveries to creditors to £507m over the last 5 years as NHP has sought to realise value for its lenders through the sales of assets.
Dr Chai Patel, chairman of Court Cavendish and HC-One, commented on the deal, saying: "We are absolutely delighted to have formed this new partnership with two organisations that have such an outstanding track record in care. For our residents, relatives and our staff, this is a fantastic step in ensuring HC-One continues on our journey to provide the kindest possible care."
Steve Fishman, president and co-chairman of Formation Capital, believes that the transaction will bring an "end to the uncertainty HC-One has faced, as it enables significant new investment and consequently allows the HC-One team to better serve residents and their families.
"Our investors and partners bring long term capital and significant experience of investing in this sector. Our goal is to enable the continued development of the estate, and development of the HC-One team to the benefit of residents and broader stakeholders."
He added: "HC-One has come a long way since Court Cavendish stepped in to rebuild the operations. Dr Chai Patel, his management team and staff have worked exceptionally hard to bring a new focus in the organisation around care for residents."
Kamal Bahamdan, founder and chief executive of Safanad, also commented on the deal, saying: "We are pleased to have expanded on our successful US partnership with Formation Capital by jointly establishing a healthcare platform in the UK market, and especially encouraged to have equity partner Dr. Chai Patel and his team at Court Cavendish as part of our strategic vision to further build on this opportunity."
Since 1999, Formation Capital and its investors have invested over billions of capital across the continuum of care in the senior housing sector. As part of this history, Safanad and Formation Capital have acquired billions in senior care assets since its strategic partnership in 2009. Safanad is a global investment firm that invests in real estate, private equity and public markets.
The new partnership has been created with a view to consolidating HC-One's rise. The new organisation is planning to acquire further homes and diversify the care provided to include retirement villages, residential, nursing and home care.
Source: carehome.co.uk